Our next meeting is
Sunday, December 8, 2013 1 - 5 p.m.
"Towards A REAL Science of Life"
featuring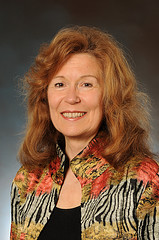 Beverly Rubik, Ph.D.
@
Affordable parking is available a half block away
at 2315 Mission St. between 19th & 20th St.
Click here for more information about this presentation
Click here for a printable pdf of our Winter 2014 newsletter / flyer
---

The San Francisco Tesla Society Information Hotline
(415) 820-1451
is available 24 / 7 when you can't get to the web.
Provided by Baylink Voicemail Communications.

---

Topics

PAUL PANTONE IS FREE !!!
Details to follow soon at ...


The Rife Defense Team and "Operation Cure All" FDA / FTC Prosecutors
may think they have won their Critical and Historic Face Off for Health Freedom against Jim Folsom recently in San Diego,
See our Rife Web Page for details.
---
Other Interesting Events
---


Eric Dollard lecture videos will be coming soon.

☺


Thank you for supporting Eric Dollard !



---

Our last meeting was


Sunday, October 13, 2013 1 - 5 p.m.

featuring

Bob Whitehouse, Ed.D.

"Arthur Young's Theory of Process (TOP):
Revealed as a Scientific Paradigm for Spirit In Matter"

View a MESSAGE FROM THE PRESIDENT .

Please see our archive for free videos of and
details about other past and future meetings.